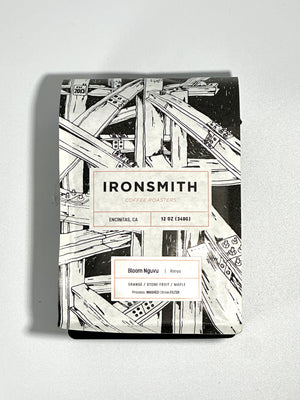 This coffee comes from a handful of cooperatives in central Kenya whos members are enrolled in NKG Bloom. 
Their coffee is grown on the slopes of Mount Kenya and the Aberdares mountain range in loamy clay soil. Cooperatives encourage their producer members to pick only the ripest cherries, which are sorted before being pulped. (Instead of being discarded, pulp waste is used to produce fertilizer.)
  Kenya's a powerhouse for producing high-quality specialty coffees; we believe this lot is a perfect example of that standard.
Region: Kenya
Harvest year: 2022
Processing method: Washed
Tasting notes: Orange, stone fruits, maple